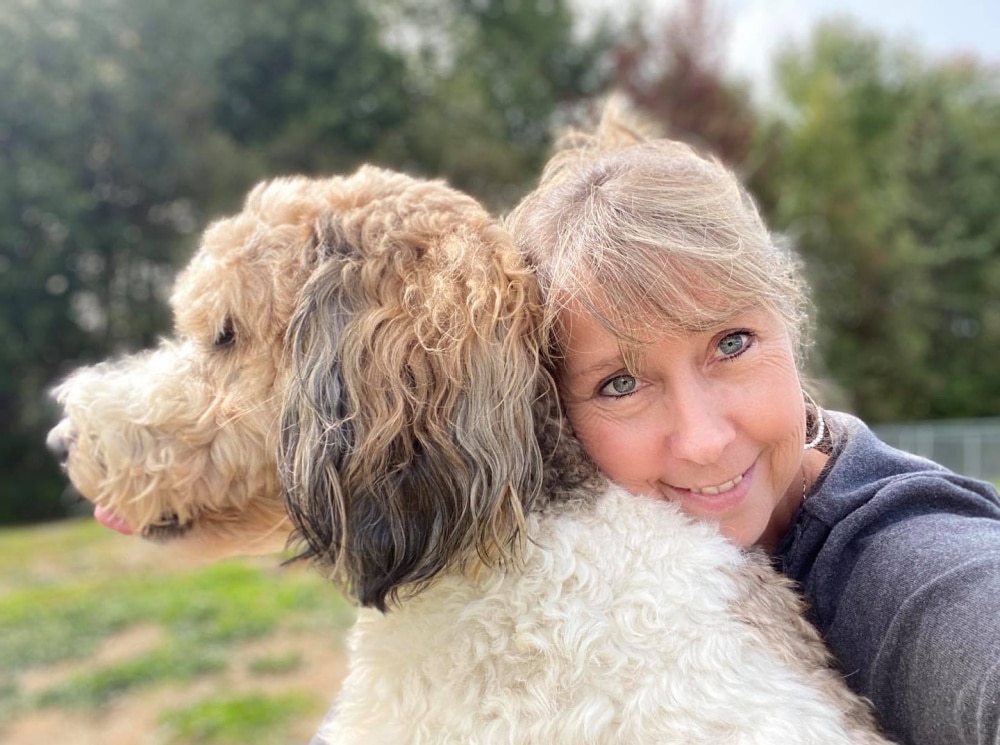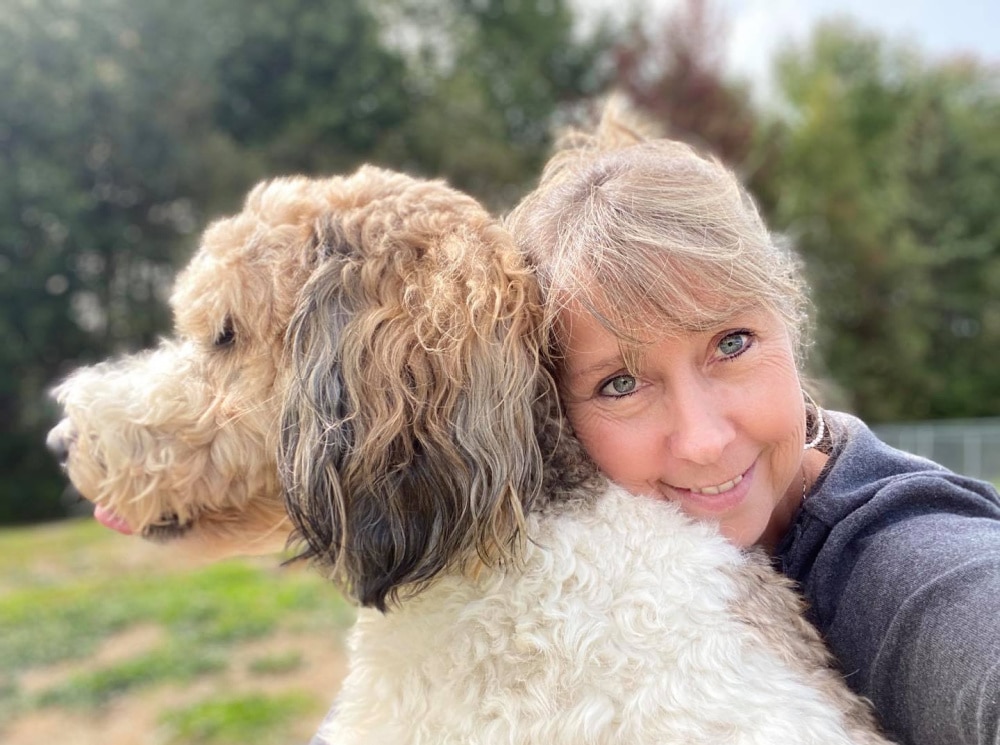 The Doodle Den
Get behind the scenes of Rockwall Doodles and receive tips and tools to have a healthy, happy puppy.
Exposure To New Items
Pups generally go through a brief 'fear period' around 8 weeks. This is not the time to introduce new things. If your pup is comfortable and not in a fear period here is a list of item I think would be beneficial to expose your pups to in the near future.
Also think of what you will be doing with your pup next summer. Expose them to those items as a pup.
Always start at a distance and let them explore on their own. NEVER pull them towards the item. It is far more effective if the pup initiates the interaction.
Lay a rake down on the ground and walk over so the pup sees you. It most likely will come towards it.
Let it do its thing. You can also throw treats near it – if you see any fear (cowering, shaking, running and hiding) immediately stop, pick the pup up and move away.
Do not say 'oh poor baby' – simple remove it from the scary thing.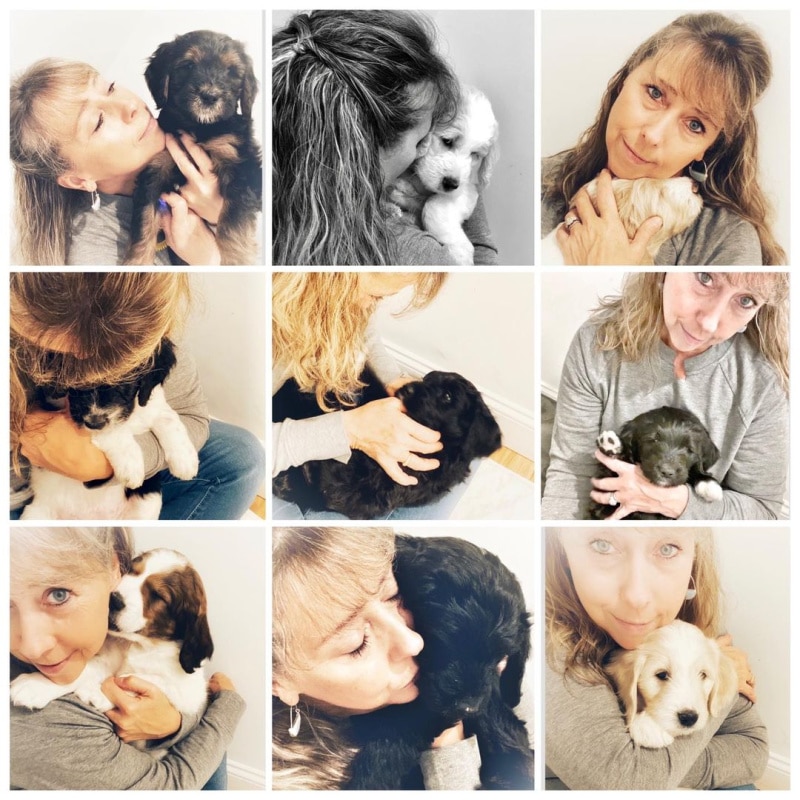 Whispers From The Puppy Pen.
On October 29, 2020 I said my goodbyes to my River Litter.
I heard my babies whispering to each other after our private good bye as I turned the lights off for the final 'goodnight babies' for the River litter.
Tonight was different. Momma Joi said it was our special time to say our good byes in private, then she held us one by one and whispered in our ears.
She snuggled us and loved on us. She said tonight was our last night all together and tomorrow starts our new lives…
Minnow– Momma Joi said I is a guardian pup and someday I will get to have babies like Momma Remi had us. She said I will see her often. I don't know what a guardian is but I'm happy I get to be one and see momma Joi again.
Brook – Momma looked sad but said I should be happy. My new family was going to love me for a long long time.
Stone– I heard Momma Joi tell me that tonights snuggles were our last so I leaned my head against her neck like I saw daddy Dalton do.
Bubbles– We get our forever families tomorrow and we get to go for a car ride. Momma said they were our forever families.
River– Momma Joi's Hands were the first to touch us. Now she said it's our turn to touch lives.
Bobber– Momma rubbed my belly when I said I wanted to stay here forever she said she was blessed to have me for 8 weeks and she brought us into this world to change lives… that was what We were born to do.
Pebbles-I felt Momma hugging me extra tight when she said give me one last kiss baby.
Creek– Momma reminded me that we are not just any doodle, We are Rockwall Doodles and that makes us extra special we take a little piece of her heart with us.
Delta – I licked mommas face and the water from her eyes tasted salty.  She told me we own her heart forever.
Sweet River Litter….
Remember, you were planned, you were cherished and I loved you enough to last you a life time.
I am proud to be a Badass Goldendoodle breeder!
To all puppy parents, know that these amazing pups will be Leaving paw prints on your heart forever 💙
I know they have on mine 🐾
Now I rest until I am blessed again to be the first to touch another Rockwall Doodle as he/she enters the world❤️